About Us
Landscape Restoration, Inc. is owned and operated under the direction of Cheryl Culbreth. Cheryl is driven by a desire to share with others a deep passion to restore and protect nature's woodland habitats. Cheryl is an experienced woodland restoration contractor, speaker, educator and private landowner. She has consulted, worked and volunteered with municipal, state and federal government agencies, nature centers, schools, neighborhood groups, private clients and non-profit organizations. Some of Cheryl's affiliations include:
Licensed commercial pesticide applicator – MN Department of Agriculture
Forest Pest First Detector volunteer – University of MN Extension
MN Women's Woodland Network member
Minnesota Forestry Association member
MN Master Naturalist volunteer – Uof MN Extension / MN Department of Natural Resources
West Metro Chapter of MN Master Naturalists member and past president
Instill in others a passionate desire to preserve and restore native woodland habitat and plant communities
---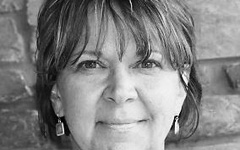 Cheryl Culbreth, founder of Landscape Restoration, Inc., is deeply passionate about protecting and restoring our region's woodland habitat. Areas of expertise include education/field training and leadership of volunteer groups involved with habitat restoration and invasive species control. Buckthorn and garlic mustard are of particular emphasis. Cheryl is a licensed pesticide applicator, Forest Pest First Detector volunteer, Master Naturalist volunteer and past president of the West Metro Chapter of MN Master Naturalists.
An experienced presenter and educator, Cheryl has worked with many Midwest cities, nature centers, neighborhood groups and non-profit organizations. Please contact Cheryl if you are interested in scheduling an educational workshop, field training, or assistance creating a volunteer network for habitat restoration.
Contact info:
Cheryl Culbreth
612-590-9395
cheryl@landscape-restoration.com
---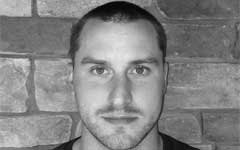 Scott Reher, President, is dedicated to serving the customers and employees at Landscape Restoration, Inc. As an avid fisherman, hunter and outdoor enthusiast, Scott truly understands the value in preserving our wildlife and native woodland resources.
Scott is currently enrolled at the University of St. Thomas in pursuit of a Bachelor of Arts degree in Business Administration and Financial Management. Life achievement highlights include attaining his Eagle Scout with the Boy Scouts of America and serving four years with the United States Marine Corps reaching the rank of sergeant.
Contact info:
Scott Reher
507-210-9461
scott@landscape-restoration.com
---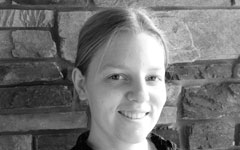 Kat Dickerson, Field Operations Manager, has enjoyed working and volunteering in many different aspects of ecology, including wildlife studies, plant surveys, habitat restoration, and wildlife, plant and aquatic invasive species removal and control.
Kat graduated from University of Wisconsin-Stevens Point with a Wildlife Ecology: Research and Management major with a Soil Science and Biology minor. She has performed a wildlife study on Sandhill Crane band loss and degradation, which was published in the peer-reviewed journal North American Bird Bander in March of 2014. She loves to hike, kayak, camp and explore state and national parks. In her free time, she also enjoys painting, writing and wood working.
---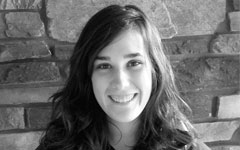 Kelsey Thurow, Habitat Restoration Specialist, is a graduate of the University of Minnesota – Twin Cities campus with a Bachelor of Science degree in Ecology, Evolution and Behavior. When Kelsey attended the U of M she was active in the Headwaters Ecology Club. Kelsey assists with stream health evaluations as a volunteer with Friends of the Mississippi River.
Kelsey pursues her love of the outdoors by exploring and camping in Minnesota State Parks. She enjoys mastering the ID of plant and insect species and hopes to publish a book on this topic. Her plant identification skills are an asset in her work with Landscape Restoration customers.