About Us
Landscape Restoration, Inc. is owned and operated under the direction of Cheryl Culbreth. Cheryl is driven by a desire to share with others a deep passion to restore and protect nature's woodland habitats. Cheryl is an experienced woodland restoration contractor, speaker, educator and private landowner. She has consulted, worked and volunteered with municipal, state and federal government agencies, nature centers, schools, neighborhood groups, private clients and non-profit organizations. Some of Cheryl's affiliations include:
Licensed commercial pesticide applicator – MN Department of Agriculture
Forest Pest First Detector volunteer – University of MN Extension
MN Women's Woodland Network member
Minnesota Forestry Association member
MN Master Naturalist volunteer – Uof MN Extension / MN Department of Natural Resources
West Metro Chapter of MN Master Naturalists member and past president
Instill in others a passionate desire to preserve and restore native woodland habitat and plant communities
---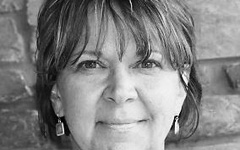 Cheryl Culbreth, founder of Landscape Restoration, Inc., is deeply passionate about protecting and restoring our region's woodland habitat. Areas of expertise include education/field training and leadership of volunteer groups involved with habitat restoration and invasive species control. Buckthorn and garlic mustard are of particular emphasis. Cheryl is a licensed pesticide applicator, Forest Pest First Detector volunteer, Master Naturalist volunteer and past president of the West Metro Chapter of MN Master Naturalists.
An experienced presenter and educator, Cheryl has worked with many Midwest cities, nature centers, neighborhood groups and non-profit organizations. Please contact Cheryl if you are interested in scheduling an educational workshop, field training, or assistance creating a volunteer network for habitat restoration.
Contact info:
Cheryl Culbreth
612-590-9395
cheryl@landscape-restoration.com
---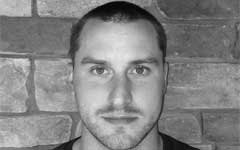 Scott Reher, President, is dedicated to serving the customers and employees at Landscape Restoration, Inc. As an avid fisherman, hunter and outdoor enthusiast, Scott truly understands the value in preserving our wildlife and native woodland resources.
Scott is currently enrolled at the University of St. Thomas in pursuit of a Bachelor of Arts degree in Business Administration and Financial Management. Life achievement highlights include attaining his Eagle Scout with the Boy Scouts of America and serving four years with the United States Marine Corps reaching the rank of sergeant.
Contact info:
Scott Reher
507-210-9461
scott@landscape-restoration.com